~Morning Yoga and Meditation Online from Home~
ON SKYPE
Daily 8:00 am East Coast USA
Daily 9:00 EST

 Yoga Online is
The Easiest most fun way to Radically Change your Life!
Just 20 minutes will radically improve everything from your mood to your metabolism.
My clients have lost 50 pounds, healed from illness, fulfilled many dreams and goals and been energized and uplifted.
$69 month for 20 minutes yoga + 20 minute optional visualization or self-hypnosis/brain retraining  8:00 am daily

$69 month for  45 minute yoga program 9:00 am daily

 $25 private session yoga tailored to your needs. Up to 1 hr.

 $15  Arm weights and Abs for 15 minutes-private
Yoga Online is a daily program for various levels. Monday, Wednesday, Friday, Sunday  8:00 am are mostly seated, if you have mobility issues. All other Yoga and Meditation Online classes are at your own rate. You can modify for your level and desire.
Yoga and Meditation Online is wonderful because you don't have to brush your hair or have the camera on you if you don't want. You need to take calls or have children, its ideal!
We do different kinds of meditation and explore chakra toning, guided meditation, manifesting goals self-hypnosis. Online Yoga is the best easiest way to reach your fitness and life goals!
Yoga, meditation and visualization is also used for Chemical Sensitivity brain retraining. We can tailor some exercises for that or other goals as needed.
I put on the top yoga videos and then after either guided meditation audios or music for visualization of goals. You can do any kind of meditation you wish during this time. Its very relaxed and flexible.
The 20 minutes yoga is good for busy or timid individuals. The Kundalini M W F Sunday is done seated. No yoga mat needed. Stay for the meditation. This is actually Brain Retraining and key to how I healed my Chemical Sensitivity.
Program with author of DETOX With EASE available in ebook and Amazon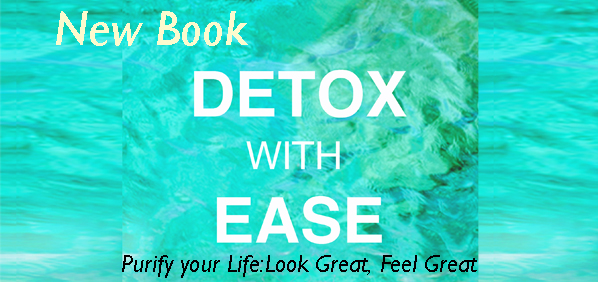 Also available for Wellness, weight loss and chemical sensitivity consulting